Drain Cleaning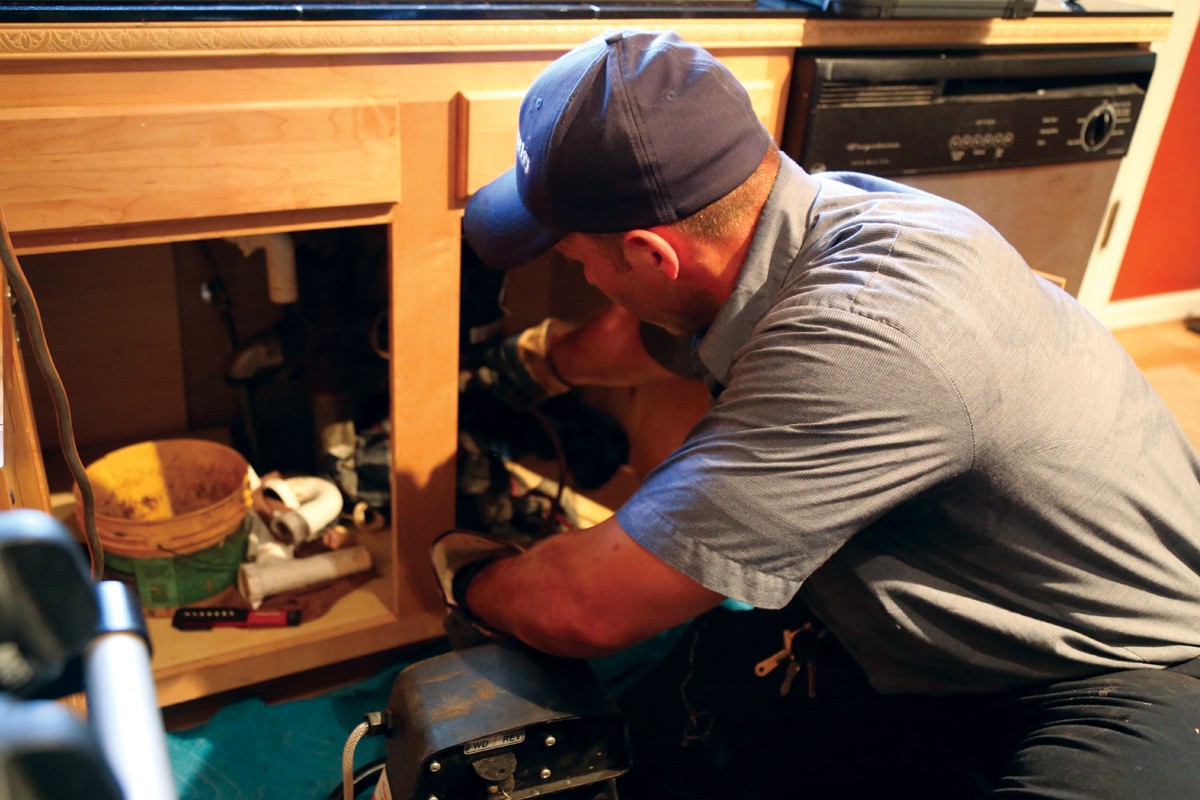 When was the last time you have had your drain cleaned? Are you considering having it cleaned? A cleaned drain would allow the water to drain quicker than a clogged drain, for obvious reasons. Say good bye to gurgling sounds coming from your drain! However, you may want to pay more attention to your toilet drains. Your toilet pipes should also be kept cleaned and well-maintained to prevent a backflow. We wouldn't want to have your waste come back up. Cleaning your Drain pipes can also improve your drain's life and prevent leaks. For example, did you know that chemical deposits that build up along the walls of your drain pipes, may cause them to corrode? This causes leaks. So, if you would like to prevent this from happening to you or your pipes, immediately have your pipes scheduled to be cleaned on a regular basis! Besides, cleaning your drain pipes can also extend its life. This saves you the time, effort and money from having all of your drain pipes replaced anytime soon.
Unsure of how to have your drain cleaned? Don't have the tools? Reach out to us, and we will recommend a cleaning service once we have understood your drain status. Allow us to introduce ourselves, our company name is Pasadena, and we provide Septic Tank Pumping, Installation & Repairs. This includes Drain Cleaning! Our team consists of individuals who are not only experienced and hardworking, but also easy to communicate with. Not sure which kind of cleaning service your drain requires? You may consider having your drainage system inspected from us before we proceed with the cleaning services. From there, our professionals can recommend you the right cleaning service needed. If there is anything else you would like to know, feel free to speak to any of our team members, especially those who are on-site with you. We are confident that they would be more than willing to help you in such cases.
Well, what are you waiting for? Reach out to us today and slot yourselves in to have your Septic Tank Cleaned! We guarantee that there is no better service than the service you get from us! 

The easiest and most proven way of dealing with septic systems to make sure you avoid any problems with it is attending to it, making sure that you correct any potential problems on time. To do this, you need to contact us at the Pasadena septic tank pumping, installations, & repairs. We are the best company for this process, and we have proven in more than one way that we are highly capable of delivering when contracted. Here is a list of the services that you can get from our company;
We service all of Texas. Below is a list of cities most of our services are at on a daily basis:
And all other cities throughout Texas, just fill out the form below for a free quote!
Feel free to request for a free quotation now!