Septic & Sewer Line Snaking and Cleaning in Pasadena, TX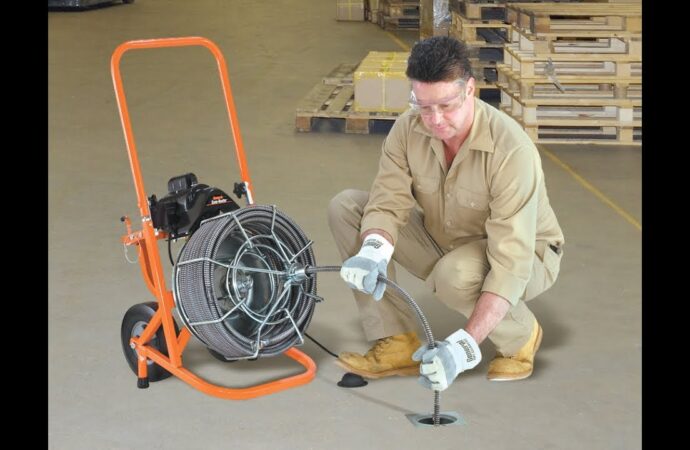 Dealing with clogged drains or even sewers can be more problematic than you believe. Usually, property owners only focus on the problems they have at hand and try to find solutions that involve them dealing with the issue instead of looking for professional assistance. When it comes to unclogging something in the sewage system, this is quite common.
We understand that property owners are not excited about paying for every service they need or problem they have in their homes or commercial buildings. But sometimes, it is about understanding when it is necessary and when you can afford to miss the opportunity of hiring professionals. In the case of issues related to sewage systems, you need to make sure your septic tank or sewer line is working properly all the time. And this includes dealing with 'simple' problems like clogged drains and some blockages in your system.
In the case of drains, property owners usually have problems with them due to certain elements that cause them to get clogged:
Trapped hair. 

Most greases, oil, and fats. 

Food. 

More obstructions in both liquid and solid shapes. 
Hair is definitely the most common problem in any property, and you cannot get rid of it by using drain cleaners and the typical chemicals you can find in convenience stores. Also, sometimes the problem is not as obvious as it seems, and performing the wrong service or process can end up in a broken pipe or drain, which only means more problems. Therefore, what would be the solution for really problematic clogged drains and some sewers? Using a line snaking method. 
Among all the options available, line snaking is the most effective to get rid of any obstruction in your drains. First, it allows you to determine the real problem and plan how the blockage will be removed instead of just introducing a strange body and taking the risk of damaging the pipe. Of course, this is easier said than done since it takes not only the right equipment and tools but also someone with experience and training in the process. 
This leads you to one option—which is the best one—: hiring or employing professionals in sewage services. Our company USA Septic Tank Service Providers of Pasadena is available to deal with your clogged drains and take care of the task by performing the best line snaking service. But how do we make it happen?
First, you must know that this method is quite an old and traditional one. You might know it by another name. But if the method does not ring a bell so far, it is simply a drain-clearing process that utilizes a steel cable—from where the name "snaking" comes from"—and auger to clear the stubborn blockages. So far, it sounds simple, right? 
Essentially, sewer snaking is not difficult and you can easily handle it with the right equipment and tools. However, we mentioned before that it can also damage your pipes and drains when it is done in the wrong way. But how? When the cable is inside the drain or pipe, it will continue to move forward until it hits the blockage and all the solid waste that needs to be removed. 
There are two ways to get rid of it once you have found the problem: by scrapping it or grabbing the waste. Usually, when it is trapped hair in the sewer, the method is to grab it with the small hook that is at the beginning of the cable and allows you to pull out some waste. Of course, this does not apply to every cable and machine used by professionals, but you will notice the difficulty in the task once facing it with our experts when you decide to hire our services.
How often is this service required?
---
It depends on how much time it takes to have your sewer or drains clogged again. Just like a septic tank, it depends on the workload of the system and how much waste is thrown in the drains through your sinks, toilets, tubs, and other areas of the property. However, if we have to give you an estimate, most residential property owners contact us every 3 or 4 years to perform this service.
We know that many of them have problems with this even before this average but most of them decide to use DIY methods to hold back the need for contracting professionals. If you are in this position or doing this, we suggest you stop and get in touch with us. Using chemicals and other methods can end up in a damaged drain and sewer that will give you more problems and make you spend a lot of money in the process.
Now, the frequency of residential owners is also due to the wide of the pipes and drains installed in the properties. For commercial ones, it is normal to do every couple of years—every 7 or 8 at most—to guarantee the good performance of the entire system. All this is an average—as mentioned before—and you might need the service sooner or later than other commercial or residential buildings.
Just make sure that whenever you find yourself in need of it you contact us at USA Septic Tank Service Providers of Pasadena. Our professionals are part of the small group of people in this industry and in Texas that can help you to obtain the desired results. With us, you will have your drains cleared in no time thanks to the use of the right equipment, and among all the options to unclog drains, snaking is definitely one of our favorites.
It allows us to remove everything and make sure nothing is left behind which could cause you to repeat the process in a few months when you should have years guaranteed cleaned drains. Unless you throw something in them that causes stubborn blockages to appear or buildup quite fast. Whatever it is, rest assured we can handle every waste and blockage with this traditional but effective method.
We offer a variety of services at USA Septic Tank Service Providers of Pasadena. Below, you will see the most popular services our clients & customers always ask for. But if you need something that may not be listed, don't worry. Just give us a call or fill out a form, and we'll make sure to come out to your property or business and make sure we can help you solve your septic problems.
Here at USA Septic Tank Service Providers of Pasadena, we provide the best septic tank services throughout all of Texas and specifically the Greater Houston Area. Below are the nearest cities we can offer immediate services. But if you don't see your city listed below, don't worry! Just give us a call or fill out a form on our contact page, and we'll make sure to take good care of you.
USA Septic Tank Service Providers of Pasadena
409 Clara Rd, Unit 3B, South Houston, TX 77587
(832) 529-6696