Quick Septic Tank Pumping Services in Pasadena, TX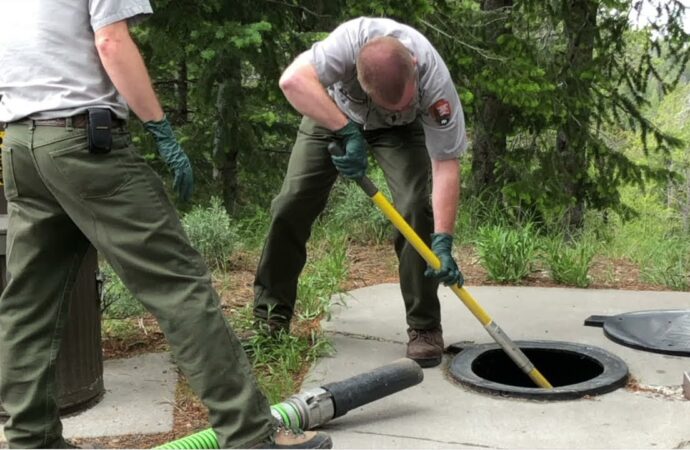 Filling something will always have a limit, and this is not any different for septic tanks. When you do not have a sewer line on your property or it is not connected to the public sewage system in the city, consider septic tanks are not the only option but it is rather a good one. Many property owners run from the idea of installing a septic tank but they can be even better than more common systems nowadays like sewer lines.
Especially when you are producing a lot of waste—liquid and solid—every month. Sewer lines are not invincible, and they are easy to block due to all the waste your property and others connected to it generate. As a result, you end up with several problems over the years and you are unable to have certain control over the system. Here is when we go back to the idea of having a septic tank but if you already have one, is there something else you need to know?
As we were mentioning before, everything gets full at some point and when this happens with your tank you need to make sure to pump and clean it. Cleaning it says everything about what the service and process are about, but what about pumping it? Why would you even take the time to do this?  When your tank has accumulated a lot of solid waste, you will need to remove sludge from the bottom in order to get rid of it and make sure it does not block the outlet pipe through which liquids flow into the drain field where they are treated.
Basically, it is about moving all the waste and making sure it is not obstructing the existence of the water and the entire operation of the septic system. But is pumping only about moving the waste? The word we used initially was 'remove' and it continues to be the accurate one. The process eliminates all the waste that is building up and can cause blockage in the septic tank, which leads to problems with the drain field and the rest of the parts of the system. This needs to be done periodically to ensure that the system is functioning at peak condition and will not bring more problems that usually require repairs and even replacements.
The question is, how can you get this done? Pumping septic tanks requires the right equipment, tools, and experience in the process. Believe it or not, it is simple to damage them by performing the services incorrectly and not guaranteeing the best results when carrying them out. Therefore, you will have to be careful about who takes care of this task, and if the process is done correctly.
In our company, USA Septic Tank Service Providers of Pasadena, we can handle it for you as many times as necessary over the years. 
Depending on the size and several factors that are influenced in choosing the septic tank you have installed, we will also take them to determine how many times your tank needs to be pumped. Unlike what most people believe, tanks do not require this service every month or even year. You are supposed to have a tank that goes according to your needs, the number of people on the property, how much wastewater you produce, and the size of the home or business overall.
This means you should not be thinking about performing pumping every year or too often if you truly have the right tank. On the other hand, what is the average time for it?  Most property owners contact us to have their tanks pumped every 3 to 5 years, just like cleaning and maintenance in general. Usually, pumping is included in the other two since all those services complement one another. After all, isn't it right to clean your tank when you have removed the sludge and worked with the waste inside it? For us, it sounds right. However, if you are dealing with more problems like blockages and the simple fact of removing the sludge from the bottom, you can easily go for pumping and forget about the rest.
Why do you need us to get this done
---
Because our company will guarantee the best results and make sure you do not have to repeat it for the following years. Keeping in mind the previous observations of having the tank you actually need, we will assume you do have it and there is no need for us to think about this. Based on that, we know you will be able to forget about this service for at least 3 years and you will only have to contact us after they have passed or you start noticing some signs of a full tank or obstructed one.
Now, why are we so confident about this? The aspect of how often you have to do it also depends on who is performing the service. And here is when our role starts.
Our experts at USA Septic Tank Service Providers of Pasadena are more than capable of living your septic tank completely pumped and cleaned in order to ensure the best performance and functionality. We take seriously our job and we know that investing in this service is worth every cent but it is like this as long as you make the best out of it. With our services, we will guarantee that you do not have to get it done too often so you can save money compared to other companies and "professionals" in the area.
We have helped dozens of property owners with problems like this and the main reason behind them having to get the tanks pumped was because of poor performance from the company who did it the first time. We want you to avoid as many problems as possible with your septic system, which is why you can expect the best services from us. Just make sure to contact us as soon as you notice your tank is full, the due date is getting close since your last pumping, or you just want to get this done in order to have your system operating perfectly.
We offer a variety of services at USA Septic Tank Service Providers of Pasadena. Below, you will see the most popular services our clients & customers always ask for. But if you need something that may not be listed, don't worry. Just give us a call or fill out a form, and we'll make sure to come out to your property or business and make sure we can help you solve your septic problems.
Here at USA Septic Tank Service Providers of Pasadena, we provide the best septic tank services throughout all of Texas and specifically the Greater Houston Area. Below are the nearest cities we can offer immediate services. But if you don't see your city listed below, don't worry! Just give us a call or fill out a form on our contact page, and we'll make sure to take good care of you.
USA Septic Tank Service Providers of Pasadena
409 Clara Rd, Unit 3B, South Houston, TX 77587
(832) 529-6696