Humble's #1 Septic Tank Installation, Pumping, & Repair Team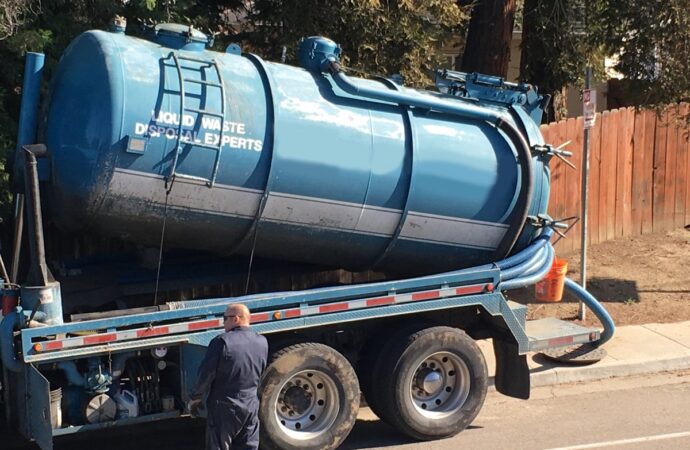 One of the usual problems in small cities in Texas is the lack of sewage systems that work properly or to begin with, are they even installed in residential and commercial properties? That is what we thought. If you are one of the several property owners—or future ones—that has to deal with the installation of a sewage system, we suggest you prepare yourself.
Especially if the place where you reside is Humble or any community near it. Humble is definitely a lovely city to live in and you can find the exact property you want with just some time and effort. But when it comes to the aspect of septic tanks and sewer lines, you will have to include them in the list of things to do. The difficult part will not be to get your tank installed or have the sewer line connected to your property but rather find professionals who can do it for you. That being said, why can't you handle this process and project on your own?
Installing sewage systems requires experience, the right equipment, and training to guarantee everything will go smoothly. Or you might end up with a property flooding in wastewater and solid waste. And we are not even exaggerating or something similar. Therefore, we assure you will want to leave this task to people who know how to handle it and can deliver future services.
We at USA Septic Tank Service Providers of Pasadena can help you to have your septic tank or sewer line installed in your home or commercial building. You just need to contact us and our team will be there handling the entire process and making sure everything is in place. But is this everything we can do for you? Not quite. Sewage systems involve more than just installation, which is quite important to do properly due to all the problems you can prevent later on as well.
But if you truly want to get the best out of your investment, guarantee good performance, and ensure that your waste will be treated and processed properly, then maintenance and cleaning will be your best friends.
If you decide to go for a septic tank, cleaning and pumping it will be two basic things to do every once in a while. Most property owners perform the service every 3 to 5 years but it depends on the amount of waste generated in the property, the number of people, and the size of the tank.
Our team will handle this for you whenever it is necessary and this includes in situations where your system might be showing signs of being full or having problems with processing all the waste. Whatever the situation is and the service you need for the maintenance of your tank, we will take it for you and deliver the best. Also, our company deals with replacements, repairs, and not so common services you could need due to a damaged system or one that just expired.
We offer a variety of services at USA Septic Tank Service Providers of Pasadena. Below, you will see the most popular services our clients & customers always ask for. But if you need something that may not be listed, don't worry. Just give us a call or fill out a form, and we'll make sure to come out to your property or business and make sure we can help you solve your septic problems.
Here at USA Septic Tank Service Providers of Pasadena, we provide the best septic tank services throughout all of Texas and specifically the Greater Houston Area. Below are the nearest cities we can offer immediate services. But if you don't see your city listed below, don't worry! Just give us a call or fill out a form on our contact page, and we'll make sure to take good care of you.
USA Septic Tank Service Providers of Pasadena
409 Clara Rd, Unit 3B, South Houston, TX 77587
(832) 529-6696