Katy's #1 Septic Tank Installation, Pumping, & Repair Team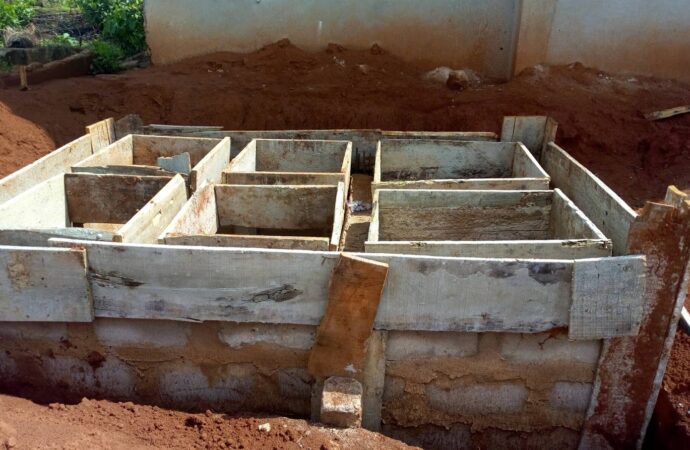 Do you live in a suburban area where the use of sewer lines is not too common? Or, to be more specific, the properties are not connected to a public sewage system? In Texas, this is more common than what most people would believe due to all the new neighborhoods and areas that are just starting to be a thing in any city. That being said, Katy is definitely one of those cities where you will have to find part of this problem since several residential and commercial buildings do not have a sewage system included.
When this happens, what can you do? Only one thing: do your best to get one installed as soon as possible. Before you stop and reconsider the idea of living in the city, we want to tell you that installing a septic tank or connecting the sewer line is not that difficult when you find the right hands. And due to how peaceful and calm Katy is, we doubt you want to give up your idea of living in it just for a system that has a solution.
But now that you know this, how can you get the system installed? As we said, it is simple when you have the right professionals for it, and our company, USA Septic Tank Service Providers of Pasadena, will be more than happy to provide them. We are a top, experienced, and reliable company in the area that offers sewage services for every residential and commercial property owner that is in need of installing a septic tank or looking for extra services.
Installing a septic system for your property will not be too difficult as long as you allow our team of experts to go through the entire process properly: 
Assess the terrain. 

Test the soil. 

Request the permit from the state to install it. 

Start the hard work of excavating, placing, and working with all the parts of the system until the final result. 
Now, what if you are not looking for an installation but the services that come after it? Like cleaning, pumping, maintenance, and repairs? Can we lend you a hand with this or do you have to find someone else?
We are more than capable of taking any challenge and providing any service for your sewage needs and projects. 
Thus, rest assured you will be able to access what you need in our company only.  And this will save you a lot of time in having to find experts that will give you the results you need and expect, plus having to look for more than one company that can cover all your needs. You just have to contact us and ask for the specific service you are looking for or let us know what is in your mind. 
Our experts are always available and ready to take on any project and challenge. That includes installations, repairs, replacements, maintenance, and more services for both septic systems and sewer lines. And in large-scale such as commercial or community ones.
We offer a variety of services at USA Septic Tank Service Providers of Pasadena. Below, you will see the most popular services our clients & customers always ask for. But if you need something that may not be listed, don't worry. Just give us a call or fill out a form, and we'll make sure to come out to your property or business and make sure we can help you solve your septic problems.
Here at USA Septic Tank Service Providers of Pasadena, we provide the best septic tank services throughout all of Texas and specifically the Greater Houston Area. Below are the nearest cities we can offer immediate services. But if you don't see your city listed below, don't worry! Just give us a call or fill out a form on our contact page, and we'll make sure to take good care of you.
USA Septic Tank Service Providers of Pasadena
409 Clara Rd, Unit 3B, South Houston, TX 77587
(832) 529-6696