Top Septic Tank Cleaning Company in Pasadena, TX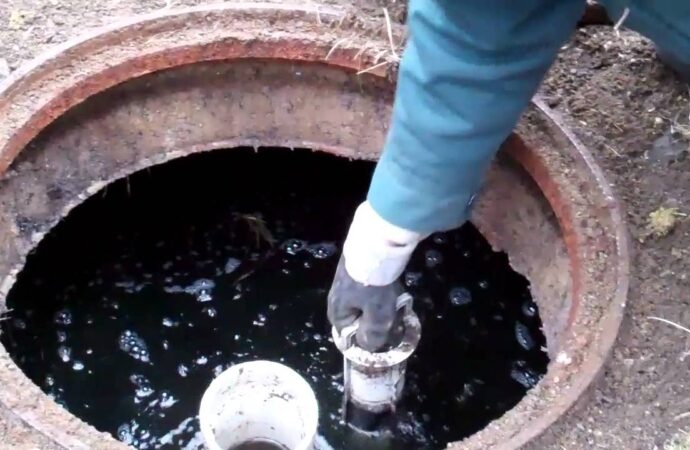 Part of owning a sewage system is to take care of it no matter what, and that involves not only the installation but also the services that come later on. Most property owners—and this includes both residential and commercial—completely forget that, in this case, their septic tanks need more than just someone to install them. They also need cleaning and maintenance in order to continue operating and deliver good performance.
But why? After a while, septic tanks start to fill up to the point where all the wastewater and solid waste start to overflow it. The most common sign that tells you that your tank needs cleaning as soon as possible is when the wastewater starts to be present in your ground. Before we continue with this, do you know how septic tanks work in the first place?
All the waste that comes out of your property will go through the pipes and reach the septic tank where the wastewater will go to the drain field to be processed and treated. Once it is treated, the drain field will free it in the ground where the entire system is installed. In short, the water that you see in your backyard every once in a while is coming out of your septic tank but completely clean. But what happens when this water is smelly and causing a specific odor? That means your tank is not clean at all and therefore, it is not processing nor treating the water that comes from the drains.
Since cleaning septic tanks is something you cannot run away from when you own one and have this sign or any other showing up, what can you do? To guarantee that it is properly cleaned and you do not have to repeat the entire process which will only mean more time and money invested, leave it to professionals who can deliver the desired results. Our company USA Septic Tank Service Providers of Pasadena has the best experts that will get to your property, inspect your tank, and determine the cleaning that needs to be done.
Effectiveness and efficiency are two things that can be guaranteed only when the tank is properly maintained and cleaned. Therefore, we would never suggest any property owner skip the corresponding steps and processes to ensure the performance of the tank. Also, did you know that the better you maintain it, the more it will last? This is something that is basic and obvious in different elements and features of your property. But people seem to either forget or ignore it when it comes to septic tanks.
Thus, keep this in mind all the time: your septic will last more as long as you take part in the entire process of keeping it working and effective. And cleaning it every time it is necessary is just one of the things that are part of it. That being said, is our role in all this the experts that will clean your septic? Yes, but also more than that.
Why contact our septic tank cleaners
---
Because they are reliable, will ensure the performance of the tank, and will not leave everything pending or missing. Cleaning this element of your property takes more work and time than you might believe. First, it is necessary to determine how dirty and full the tank is to know what other actions will be included in the service. For example, pumping the tank is always necessary when it is full and during certain cleaning projects. However, it can also be requested individually and depending on what you need for your tank in specific.
Our company will work around your needs and what is necessary for the system. Therefore, expect us to perform the cleaning that consists of removing all the wastewater and solid waste from the tank, cleaning the drain field, and eliminating the fungus and bacteria. But before or during this, keep in mind it is possible that will need a pumping process to remove the waste and work easily with it and the entire cleaning process. Does it make sense so far? We are sure it does.
Our septic tank cleaners know what they are doing and we understand that you, the property owner, and the one who has the tank installed, want to know how everything works. But it is basically what we have explained so far. It is simple but it takes the right equipment, tools, and training to perform it correctly and ensure there will not be future problems.
Poor cleaning and therefore, maintenance, can lead to your septic system being damaged and requiring pumping or other maintenance services sooner than it should. Thus, do not take the task of choosing the experts who take care of this too lightly. Or you might end up with a team of "experts" that will indeed perform the service but deliver results completely different from what they should.
Septic tanks are not a problem for us
---
At USA Septic Tank Service Providers of Pasadena, we have worked hard to offer top services in the sewage industry and the entire state of Texas.  Therefore, do not expect us to feel overwhelmed or be unable to handle such basic but crucial services as cleaning septic tanks. If you are unsure about needing some help with it or having to empty the tank just as part of the process, you can let our experts determine it.
As we mentioned before, we can perform inspections that will help you—and us—to know how much we have to clean the tank and everything that is required for it. But if you are having usually signs as the one mentioned before or maybe your toilets, sinks, tubs, and other areas of the property connected to the drains start to become sluggish, there is nothing else to confirm. We will start right away and make sure you do not have to clean it for the next 3 to 5 years, just like the average period for every septic.
We offer a variety of services at USA Septic Tank Service Providers of Pasadena. Below, you will see the most popular services our clients & customers always ask for. But if you need something that may not be listed, don't worry. Just give us a call or fill out a form, and we'll make sure to come out to your property or business and make sure we can help you solve your septic problems.
Here at USA Septic Tank Service Providers of Pasadena, we provide the best septic tank services throughout all of Texas and specifically the Greater Houston Area. Below are the nearest cities we can offer immediate services. But if you don't see your city listed below, don't worry! Just give us a call or fill out a form on our contact page, and we'll make sure to take good care of you.
USA Septic Tank Service Providers of Pasadena
409 Clara Rd, Unit 3B, South Houston, TX 77587
(832) 529-6696