Pasadena's Best Septic Repair Company for Septic Services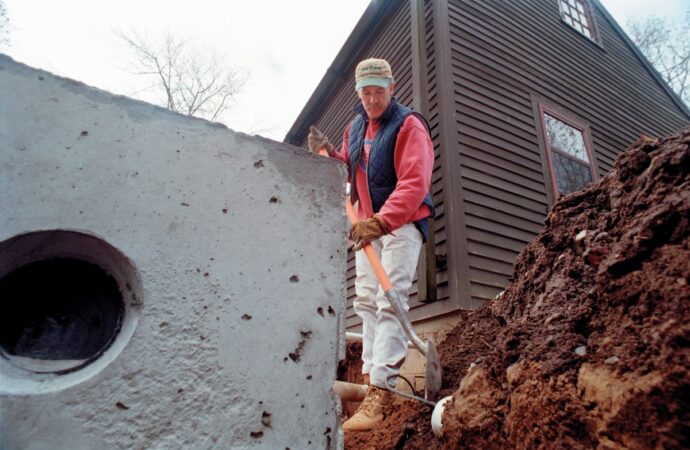 Dealing with septic systems can give anyone a hard time due to how much work and effort they take. However, if you ask us, they are completely worth it, especially for those properties that work with a large influx of people using the toilets, bathrooms, and any area connected to the sewage system. Unlike what you might believe, septic tanks are quite useful and more suitable when it comes to large amounts of waste and the reason behind this is simple: because you have more control.
Compared to sewer lines, septic offers you more durability and resistance when it comes to handling a lot of waste. In the case of sewer systems which are the usual ones placed by the state or government, they can easily get obstructed due to all the waste. This is why you might be able to see several people dealing with their lines in your neighborhood or near the company you work for—or you own. Because they have to unclog the drains, and sewers, or repair any damage in the pipes due to all the waste going through them.
Now, how is this any different from a septic system? Don't they require repairs as well? Indeed, septic also needs some repairs from time to time just like anything in this world. However, dealing with their repairs can be ten times easier thanks to one thing in particular: you just need to focus on the areas in your property. Since septic tanks are installed in your backyard or specific area of your home or commercial building, it is usually easy to locate the problem.
This gives you a huge advantage since you will not have to waste more money and time trying to determine the problem and locating the main source of it. Instead, you can focus on finding it in any area of your property than rather taking into consideration the sewer lines that run in front or outside your property's land. Now, how hard is it to handle a septic repair? 
That will depend on what is damaged and what needs your attention. Since you have more than pipes involved in the entire system, you have to consider the tank, pumps, drains, and additional elements. Repairing the tank is probably one of the most difficult tasks but also one of the most uncommon repairs in the industry. It is hard to damage a septic tank unless the internal or external pressure caused some damage, or due to a natural disaster like an earthquake that can actually damage the tank underground.
As for the rest, you might deal with a filled tank and deal with the cleaning or pumping, but it is hard to resort to a full repair. But what about the rest? The pumps, pipes, and other elements? Well, you might not have to worry about them if you keep your mind focused on maintaining every part properly.
However, assuming you are here because you already need to repair something, here is what we can tell you: leave it to qualified professionals and it should not be a problem. 
Whenever you are handling repairs to your septic system, make sure you are relying on the task to professionals in the field that will get to your property and guarantee that the repair will be done correctly. Otherwise, it is possible to go through the same repair over and over again until you have to resort to something more serious as a replacement due to the poor services until now. To ensure the functionality of your system and guarantee that every repair will take place correctly, make sure to contact us at USA Septic Tank Service Providers of Pasadena. 
Our company is specialized in sewage services and will help you with all your needs and problems when it comes to septic tanks. We know everything about the problems that might take place and how to find solutions for them. Just allow us to perform an inspection and we will start working on your problem.
What are the most common septic repairs in Texas?
---
Usually, what gives problems the most are the pipes and drain fields. In the case of the second one, drain fields will not give you a hard time in general since repairing them is something that does not happen too often. But why would we include them here then?
Because they might not need repairs but rather attention. Most of the problems related to this part of the system are due to your septic tank being full or because of the longevity test, which means that your drain field is too old or has expired. When this happens, you can either replace it or get it repaired to make it last a bit longer.
The best solution in those cases is to have your tank pumped, which is something we cannot consider as "repairing" since it is more about performing a specific service. However, this will help you to have knowledge about what needs to be done and how you should deal with it. Now, what about the pipes? Broken pipes or clogged ones are definitely what gives everyone headaches, including us for a bit.
After all, it is very common to deal with them and the probability of ending up in a replacement project is quite high. Unlike what most property owners believe, it is easy to damage a broken pipe and have to resort to no other service than replacing the entire part of the system to guarantee its functionality. As a result, the repair is no longer enough and you will have to spend more money and time.
Fortunately, our team of experts is more than capable of delivering the best results and will ensure that your pipes are repaired in no time. We know how to handle everything about septic systems, and whatever you have in your hands and the problems you are facing, we will be here for you. The best part about having ous, USA Septic Tank Service Providers of Pasadena, is that you will not have to worry about going over the same problem again. We know what we are doing and thanks to this, you will not have to repair the same part or area again.
We offer a variety of services at USA Septic Tank Service Providers of Pasadena. Below, you will see the most popular services our clients & customers always ask for. But if you need something that may not be listed, don't worry. Just give us a call or fill out a form, and we'll make sure to come out to your property or business and make sure we can help you solve your septic problems.
Here at USA Septic Tank Service Providers of Pasadena, we provide the best septic tank services throughout all of Texas and specifically the Greater Houston Area. Below are the nearest cities we can offer immediate services. But if you don't see your city listed below, don't worry! Just give us a call or fill out a form on our contact page, and we'll make sure to take good care of you.
USA Septic Tank Service Providers of Pasadena
409 Clara Rd, Unit 3B, South Houston, TX 77587
(832) 529-6696