Best Septic Tank Installations in Pasadena, TX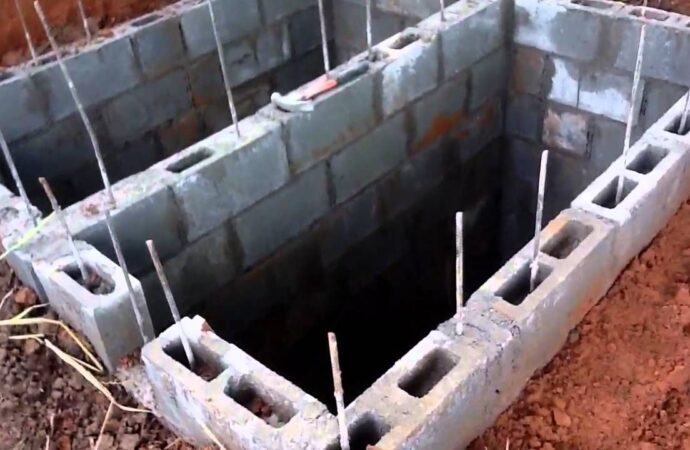 Needing a sewage system for your property might not be something you are too used to. After all, most properties nowadays are supposed or usually connected to the public sewage system available in the city or community. However, what happens when you do not have it available in your city or area? Do you just give up and find another place to locate your property?
Well, it will not be easy to just find another place or area of the city where you can do it without having to face the same issue. Besides, why would you quit your dream place when getting a sewage system is not as difficult as it seems when you have the right experts dealing with the project? Installing a septic tank is one of the most requested services in Texas, and it is all due to the rural and suburban areas in the state that do not have access to public systems.
As a property owner or someone who is about to become one, is a septic tank the solution to your problems? absolutely. And the best part—compared to a sewer line—is that you will not spend as much money or time dealing with it. Now, what we were saying before is entirely true: you need the right professionals for this project. Nowadays, it is easy to access the tools and materials you need to perform a project of this magnitude.
As a result, many property owners consider the option of going for it instead of waiting for a bit longer and finding experts in the field. This is the worst mistake you can make when it comes to septic tanks. The entire process of installing one will not only be about time and money invested but also guaranteeing that everything will be in place without compromising other elements in the terrain. 
But how do you guarantee this? By testing the soil, assessing the land, and making sure you obtain the permit for the installation. As you can see, it is not that simple in terms of performing the task and getting it done. This is why professionals like us at USA Septic Tank Service Providers of Pasadena are so requested in the state. Our company offers sewage services and solutions that include this service in particular.
 This means you can count on our septic tank installers to obtain the best results for your property and have your tank in no time to continue with your project, and construction, or finally enjoy your new home. We know you might have a lot of questions wandering around since installing septic tanks comes with them naturally. 
Our team will be more than happy to answer them and clear up every doubt you have about the project and service. And we can start doing it right away.
What is the difference in having our experts do it?
---
The entire result and performance of the septic tank. We know people tend to underestimate how hard is to get something done when it comes to sewage systems, especially septic ones. But we will tell you in advance that if you continue doing it, you will end up spending a lot of money and time on getting it fixed later on. 
Our company has dealt with several owners that decided to give it a try and carry out the project as a DIY idea. Well, it is not necessary to say that most of the results are everything but perfect or close to being 'good'. In the end, we got to the place almost every single time and fixed the bad installation as well as provided more elements and parts of the tank to guarantee a good performance. So, if we have to answer the question more directly it would be: 
The difference is in the experience and how we can help you to guarantee the best results with only one installation instead of repeating it over and over again due to not using the right equipment or being qualified for it. Now, is the process of installing septic tanks so difficult? It is not about the difficulty but rather being well-trained, equipped, and experienced with it. To break it down from the starting point, here is what it takes: 
Testing the soil to make sure the septic tank can be placed and covered with it. 

Obtaining the permit from the state and public areas to install septic tanks. 

Choose the right size and elements for the septic system. 

Excavate to place the tank. 

Place it and install every pipe, line, pump, and element that completes the system. 

Cover it with the soil from the excavation. 

Make sure it works properly before and after covering it. 
All this needs to be done carefully while guaranteeing not only obtaining the desired results but also prioritizing the safety of everyone involved in the project.
If you need it, we deliver it
---
Unlike other companies in the state, we can certainly get to your property and area. We understand that part of the difficulty in getting qualified and experienced professionals is where you are located. You might be in Texas but that does not mean you can access reliable and experienced septic tank installers that will deal with the task for you.
Fortunately, our company USA Septic Tank Service Providers of Pasadena has invested a lot of time, money, and effort in getting its services to every large city and several communities and towns in Texas. This means you can count on us for the installation of your septic tank and get the results you want and deserve. Keep in mind that our installations are available for anyone in need of them, and this includes both residential and commercial property owners that are looking for a sewage system.
Our experts will also help you to determine the right size of the tank according to certain parameters and aspects, and make sure you get future services like maintenance, cleaning, and pumping whenever they are needed. For more information about us and how to access our solutions, contact us right away.
We offer a variety of services at USA Septic Tank Service Providers of Pasadena. Below, you will see the most popular services our clients & customers always ask for. But if you need something that may not be listed, don't worry. Just give us a call or fill out a form, and we'll make sure to come out to your property or business and make sure we can help you solve your septic problems.
Here at USA Septic Tank Service Providers of Pasadena, we provide the best septic tank services throughout all of Texas and specifically the Greater Houston Area. Below are the nearest cities we can offer immediate services. But if you don't see your city listed below, don't worry! Just give us a call or fill out a form on our contact page, and we'll make sure to take good care of you.
USA Septic Tank Service Providers of Pasadena
409 Clara Rd, Unit 3B, South Houston, TX 77587
(832) 529-6696