Top Sewage Pump Services & Repairs in Pasadena, TX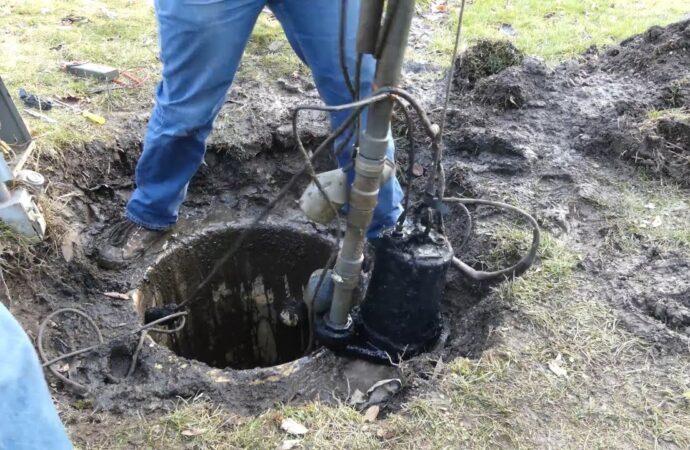 When people think about sewage systems and everything they involve, they don't usually include the additional services and elements that come with them. Instead, in that "involve" part they just think about the system as a whole and completely forget that one thing can help with the other. As a result, many property owners make mistakes when it comes to installing more elements or making sure they are working properly. And most of them do not know how to handle the entire process of dealing with waste and all the water that is accumulated in the tank or system.
That being said, what does this have to do with sewage pumps and septic systems in general? First, a septic system will always require extra services after its installation: cleaning, pumping, and general maintenance. All this is in order to guarantee the best results and make sure the system continues operating perñlecty and without any issues. But what about those areas and parts of the septic you cannot handle? What is the role of a sewage pump in it? Before getting there, here is a question for you: do you even know what a sewage pump is? Or have you mistaken it for a sump pump?
Is a sump pump the solution to your problems?
---
Not quite. The reason why we take the time to mention it is because many people tend to mistake it for the sewage one, they are looking for and in need of. 
However, even when the design and purpose of both pumps are quite similar, the sump one focused on getting the water flooding in your basement and any other excess liquid in the area.
This means that they only work in order to deal with water and everything that can get flooded in your basement and low points of your property. Honestly, it is always installed in residential or commercial buildings where the water is very likely to reach the lowest parts and make a complete mess in the entire property. The reason why it is not what you need to complement your sewage system is simple: you are only dealing with water, not waste or solid elements.
In the case of a sewage pump, you can remove water but also solid waste and small materials in the septic system or tank of your property. In short, you are able to handle all the waste—even when it is in small amounts when it comes to solid ones—and make sure the entire sewage is working properly.
This is something not many people consider when first installing a septic tank or connecting their properties to the sewer line.
However, if you want a piece of advice, make sure you cover all the needs and requirements of your property before and after installing the system to handle your disposal requirements. In the case of those pumps, you will definitely need one by just owning a property with a bathroom or two. How can you get it installed? This is the question you must be asking yourself.
In our company, USA Septic Tank Service Providers of Pasadena, we will get the pump installed for you and make sure it performs perfectly all the time. Our experts have been trained and equipped to guarantee and deliver this service in no time and ensure the future maintenance and actions required for it to continue operating. But before getting too far with all this, how do you know you need one of those?
You will need one 99% of the time
---
It is not always required for a property since that would make you install one right after getting your septic system or sewer line placed. However, when you are dealing with properties with a basement and a lot of problems in controlling the waste that is going through the system and reaching the final lines or tank, you need to find solutions for it. Install sewage pumps is probably the cheapest and most functional option in the market, and since it is something that will constantly operate, you do not really need to worry about performing a similar service.
They are indeed available since our company, USA Septic Tank Service Providers of Pasadena can also handle the pumping of the water and solids in different manners. But why would you resort to this service when a pump for your sewage can handle it for the next 7 to 10 years. And if you make sure to take care of the pump correctly, you are guaranteed even more time. But where is that 1% that makes us think you do not always need it?
Most sewage lines that exist down through the concrete floor do not require a pump to handle the entire process of eliminating the water and waste since the system takes care of directing all of it to the main pipes and tanks in some cases.
When do you need the pump installed and when do you need to reach out to professionals?
---
For the installation, you will always need experts handling it to make sure it will fulfill its purpose during the following years. But what about the specific service we mentioned before? You know, the fact of our experts handling the process of pumping instead of the machine itself.
As we mentioned before, this sewage pump can help you to get rid of water and small solid waste but since it cannot deal with large solid objects and elements that are blocking the system, you will need professionals to deal with them. This is when our experts also play an important part and take care of the task the pump is unable to complete due to its capacity and the functionality it offers.
Therefore, we can say that you will need our services for two things: installing the pump and performing certain pumping in case of large solid objects and waste. Now, if you are worried about the maintenance and future services for this addition, don't be. One thing about this pump in particular is that it does not require periodical maintenance and can perform perfectly during all the years it should be able to last.
We offer a variety of services at USA Septic Tank Service Providers of Pasadena. Below, you will see the most popular services our clients & customers always ask for. But if you need something that may not be listed, don't worry. Just give us a call or fill out a form, and we'll make sure to come out to your property or business and make sure we can help you solve your septic problems.
Here at USA Septic Tank Service Providers of Pasadena, we provide the best septic tank services throughout all of Texas and specifically the Greater Houston Area. Below are the nearest cities we can offer immediate services. But if you don't see your city listed below, don't worry! Just give us a call or fill out a form on our contact page, and we'll make sure to take good care of you.
USA Septic Tank Service Providers of Pasadena
409 Clara Rd, Unit 3B, South Houston, TX 77587
(832) 529-6696