Portable Toilet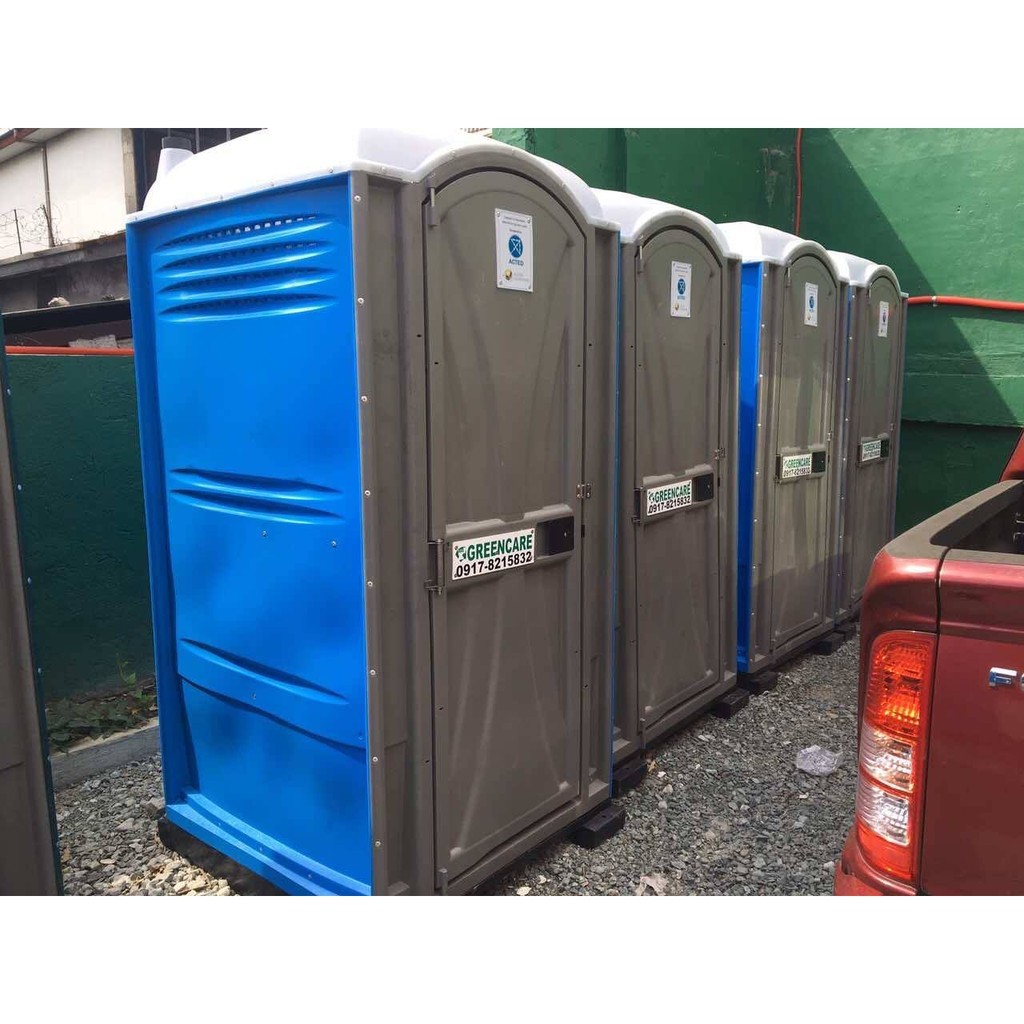 Are you always hosting family reunions? Or outdoor parties? Do you want to be the considerate host that wants only the best for their guests? Why not have a portable toilet installed so your guests can use it outdoors? Perhaps you would like to rent or even have one permanently on your property. Plus, by doing so, you also reduce the amount of foot traffic inside your home, and you can do your number 2's in the comfort of your own toilet knowing none of your other guests have been in there as well!
If you really think about it, what really are the benefits of you having a Portable Toilet? For one, your guests will never have to step foot in your home for them to use your toilet. That's right! If you are only hosting an outdoor party and would like to restrict the people who enter your home, have a portable toilet so they can go right outside! You also don't have to worry about the mess (if there is) inside your home. You also save yourself the embarrassment of having your toilet backed up. Besides, having portable toilets can also help to eliminate lines! Imagine your home only having what, one or two bathrooms? Having portable toilets help reduce the amount of time which your guests have to wait for them to use the bathroom or toilet. Portable Toilets also help to prevent accidents. How so? Well, ever had someone who can't control or aren't as aware of their bladder situation? By having a portable toilet readily outside where the event is held, these people can rush in and do their business without having to cause a scene. This helps to reduce the chances of accidents and also avoid embarrassing situations for whoever it is.
So, why not have us come by and install Portable Toilets for you? We are Pasadena and we offer Septic Tank Pumping, Installation & Repair services. Our team consists of experienced, responsible and trustworthy individuals who are driven to meet the highest standards for your waste managements! Reach out to us today to have your Portable Toilet sent over. Our team guarantees the highest standards in the State!

The easiest and most proven way of dealing with septic systems to make sure you avoid any problems with it is attending to it, making sure that you correct any potential problems on time. To do this, you need to contact us at the Pasadena septic tank pumping, installations, & repairs. We are the best company for this process, and we have proven in more than one way that we are highly capable of delivering when contracted. Here is a list of the services that you can get from our company;
We service all of Texas. Below is a list of cities most of our services are at on a daily basis:
And all other cities throughout Texas, just fill out the form below for a free quote!
Feel free to request for a free quotation now!