Pearland's #1 Septic Tank Installation, Pumping, & Repair Team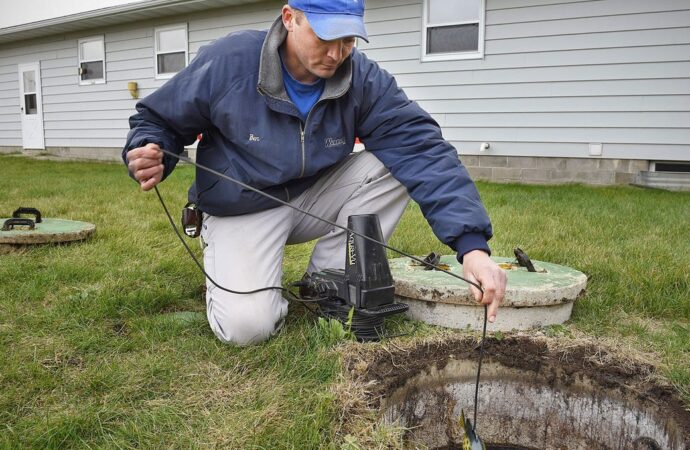 Giving a chance to small communities, cities, or areas is always difficult for people who are trying to get more out of a place. We get it, but you should also consider it when you know the place has the potential to grow anytime soon. This is what happened with Pearland within only a few decades. The area is one of the fastest-growing cities in Texas and nowadays, unlike a few years ago, you can find anything you need.
From residential buildings and commercial ones to sewage services which is what brought you here in the first place. But what does this have to do with the services you need? Well, since the city has grown and now offers many options, you will be able to obtain the service you need by searching just a little bit. But choosing who you are going to employ is going to be the real challenge for you.
When it comes to sewage services, you must take your time choosing reliable experts and a company that will guarantee you two things: personalized attention and amazing results. You should never work with a company—especially in this area—that cannot guarantee you good results nor offer you the basics when it comes to attention. Fortunately, we have the right company that can help you with all your problems, projects, and still deliver what you expect and even more.
We at USA Septic Tank Service Providers of Pasadena have the most qualified and experienced professionals in the area who know how to deal with certain tasks: 
Installing septic tanks. 

Repairing sewer lines. 

Replacing septic tanks. 

Performing cleaning, pumping, and general maintenance. 

Working with sewage pumps. 

Perform line snaking. 

Deal with clogged drains. 

And the list continues. 
We are a complete company that has put a lot of effort into offering everything a residential or commercial property owner might need. And as you can see, it has borne fruit. 
We couldn't be more proud of this. But how do you know we are going to deliver good services? after all, a long list does not mean we have what it takes. 
Simple, because we have trained and equipped our experts. Do not get us wrong, our company has been around for over three decades and we are not just "confident" about what we can do but rather sure that we are what you need. We have gained the experience and rights to call ourselves true professionals, and no one in Pearland can deny this. Therefore, here is what you need to focus on: 
If you want your septic tank in the best hands, guarantee that it will be functional and performing perfectly all the time since the beginning, you will rely on us. And the same applies to sewer lines that most companies in the sewage industry seem to avoid nowadays. To access our solutions and services, you can call, email, or visit us anytime and we will be there no matter where you are located in the city.
We offer a variety of services at USA Septic Tank Service Providers of Pasadena. Below, you will see the most popular services our clients & customers always ask for. But if you need something that may not be listed, don't worry. Just give us a call or fill out a form, and we'll make sure to come out to your property or business and make sure we can help you solve your septic problems.
Here at USA Septic Tank Service Providers of Pasadena, we provide the best septic tank services throughout all of Texas and specifically the Greater Houston Area. Below are the nearest cities we can offer immediate services. But if you don't see your city listed below, don't worry! Just give us a call or fill out a form on our contact page, and we'll make sure to take good care of you.
USA Septic Tank Service Providers of Pasadena
409 Clara Rd, Unit 3B, South Houston, TX 77587
(832) 529-6696